Hannibal is a perfect getaway to escape for the weekend, to do some site-seeing or to explore the outdoors alongside the mighty Mississippi. When you come to town, we have a wide variety of lodging options to fit your needs. From a hot tub suite to a house down by the river, we have a wide variety of properties that can be customized to make your trip a memorable one. With each of our reservations, we offer discreet and private check-ins to provide a safe experience during your stay. 
Riverside Inn
The Riverside Inn is located right on the Mississippi River with a fabulous view of the scenery of the mighty waterway. This historic landmark was once a bordello. It now contains three honeymoon suites and one kitchen suite that are available to rent out.
Within walking distance to downtown Hannibal, shopping and tourist attractions, you don't have to go far to enjoy this charming river town.
Old River Road House
on Bridge Street
Built in the 1880s, this house was just 100 feet from where President Franklin D. Roosevelt gave an address at the dedication of the Mark Twain Memorial Bridge in 1936. The former bridge ran alongside the house before being torn down in 2000.
With a great view of the riverfront, the two large living spaces offer a comfortable stay right in downtown Hannibal.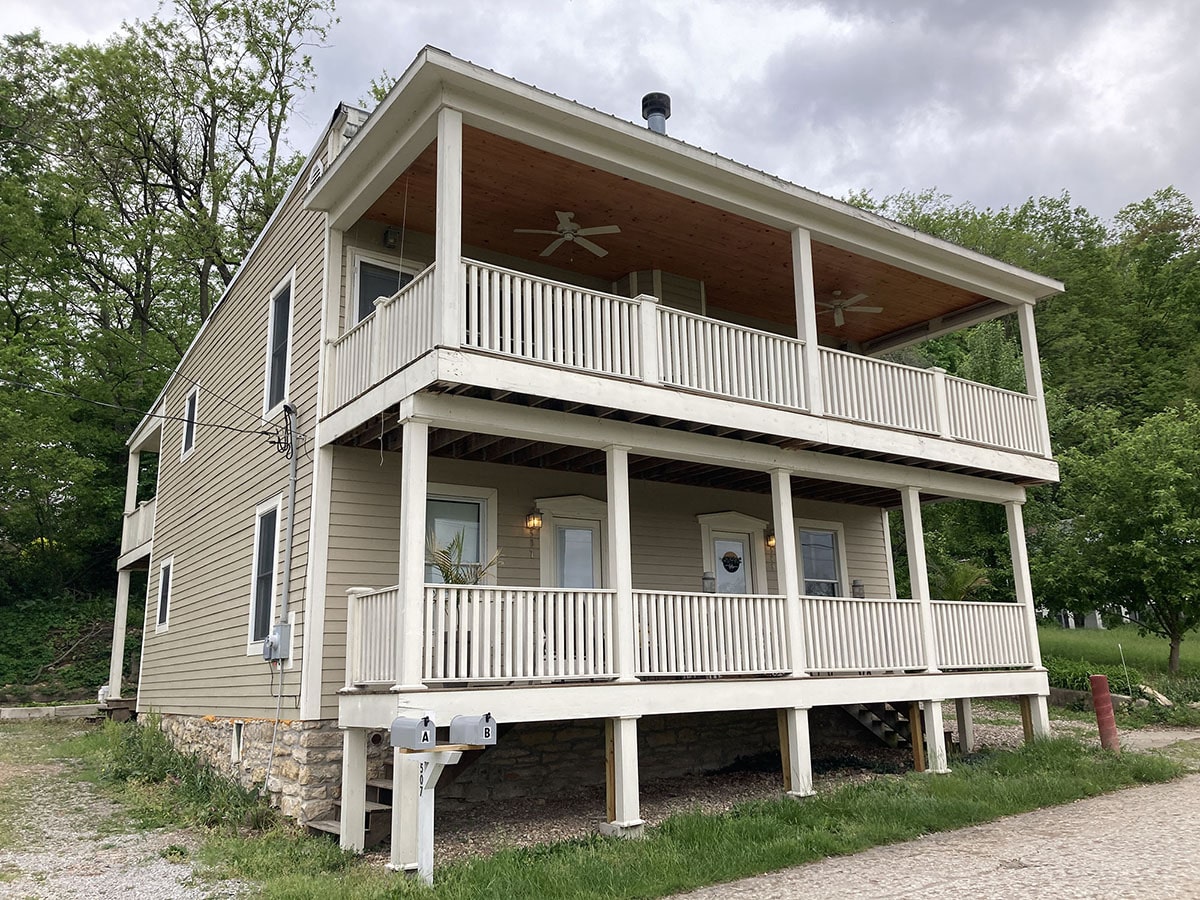 Coming soon
We currently have multiple projects in various levels of construction and completion. Be sure to check back in to see what properties will be available to house your next trip to Hannibal.
There are some very exciting things coming!
Purchase a gift certificate for family or friends to enjoy their next Hannibal adventure