Old River Road House
507 BRIDGE ST.
Historic Riverfront
This property sits alongside the Mississippi riverfront and has a great view of the nature and river traffic that runs up and down the largest river in the US.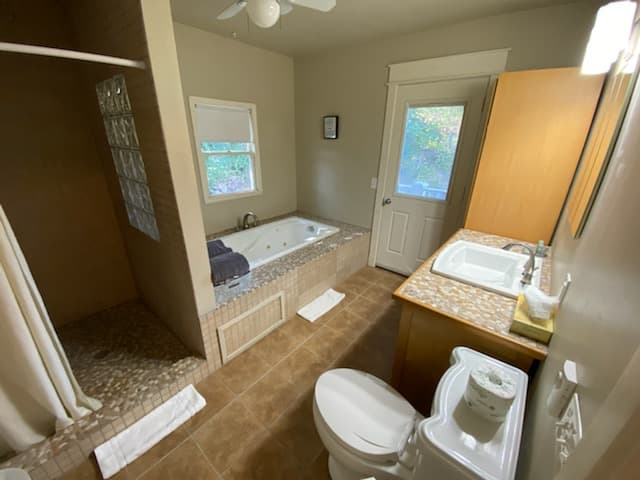 The Old River Road House at 507 Bridge Street was built in the 1880s. In 1936 President Franklin D. Roosevelt gave an address at the dedication of the Mark Twain Memorial bridge 100 feet from the house. The bridge ran beside The Old River Rd House. The Old River Road was the original name of what is now called Bridge Street and runs alongside the Mississippi River for many miles. It sits at the foot of the hill leading to The Mark Twain Memorial Lighthouse.
TO CHECK AVAILABILITY AND TO MAKE RESERVATIONS, CLICK THE BUTTON BELOW